EDIT MAIN
Business and Financial Services
The Watertown Public Schools Business Department is responsible for managing the operational expenditures that occur in the district each year. The Business Department works in concert with the Board of Education, Superintendent of Schools, administrators, faculty, Town officials to ensure the highest degree of safeguarding and transparency of the public's assets.
Watertown Public Schools approaches budget development in a conservative and fiscally prudent manner with input and feedback from a variety of stakeholders. This collaborative approach helps ensure we are making wise use of the taxpayer dollars entrusted to us. As a district, we are grateful for support from our students, employees, parents and Town residents to reach our goal of graduating students who are leaders in the classroom and the community.
Gathered on this page are several resources to help you learn more about Watertown Public Schools' current budget as well as budgets from previous fiscal years.
---
Click here to view the Proposed 2020-2021 Budget.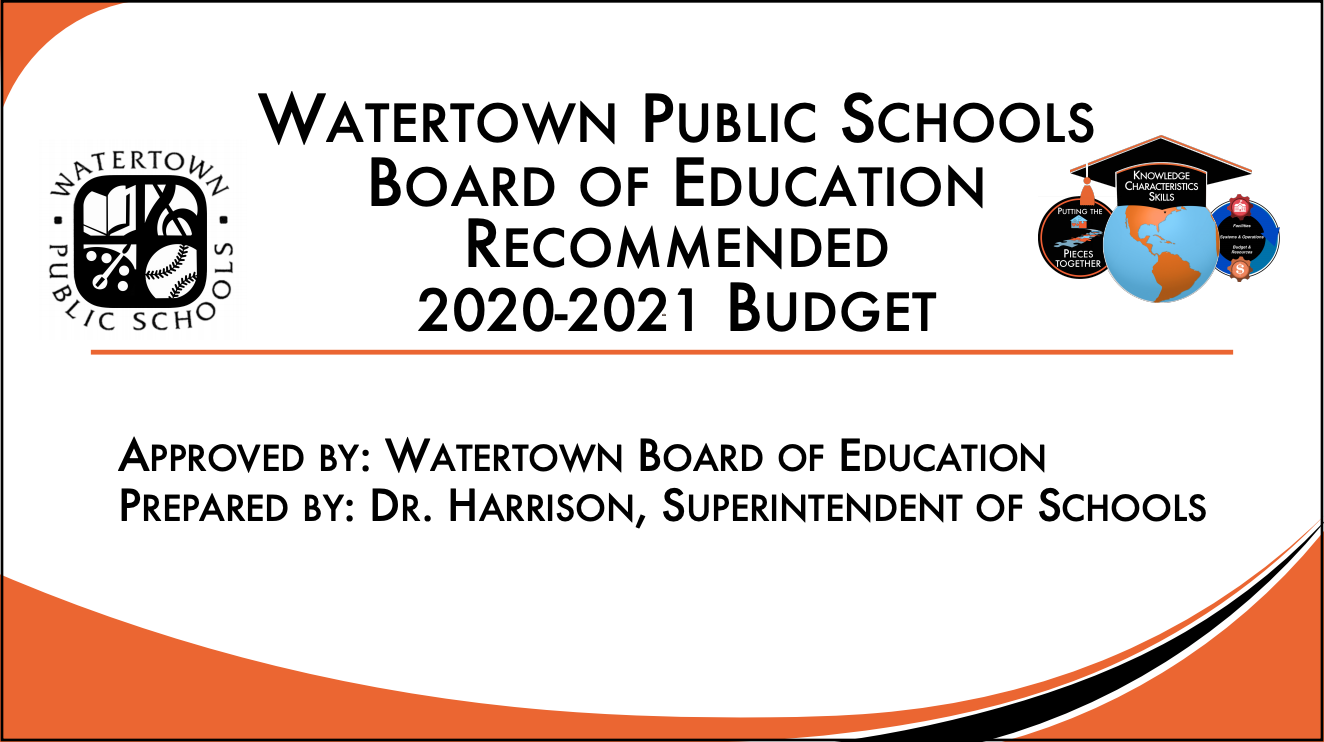 ---
---
Below is a summary of the 2019-2020 Budget.