Friday, October 22, 2021

Dear Watertown Public Schools Families and Faculty,
It's almost the end of October and as the leaves begin to change colors, events and activities for the Fall season are well underway. I hope you enjoy the beautiful weather and have a wonderful weekend.
Sincerely,
Dr. V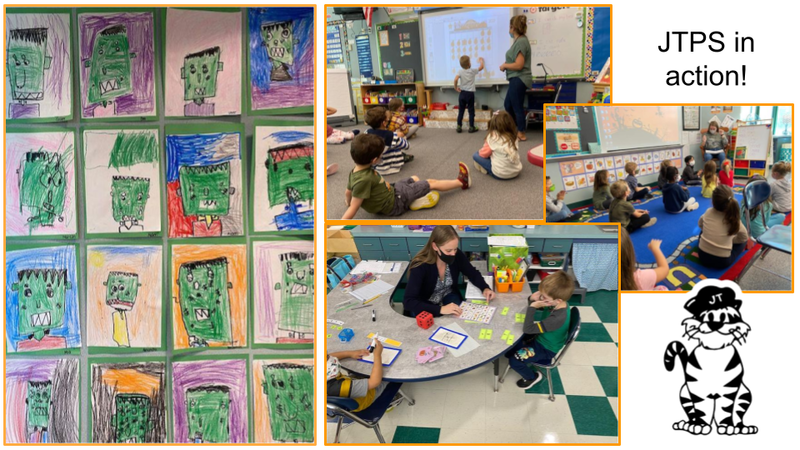 Dates to Remember
October 22 - Polk Elementary Trunk or Treat, 5:30-7:30PM; WHS Haunted Hallways, 5-7PM
October 28 - WHS Safe Halloween Trunk or Treat, 4-8PM
October 29 - Judson's Wolves and Witches Walk, 6-8PM
November 2 - No School, Election Day Professional Learning for Teachers
November 6 - WHS Homecoming
November 11 - No School, Veterans Day
November 17, 18, 22 - Parent Teacher Conferences
Substitute Educators Wanted
Parents! Across the State of CT there is a shortage of educational personnel in all roles. If you are interested in becoming a substitute educator for your child's school or other schools in the Watertown Public School please fill out this simple google form. Someone from Central Office will contact you to review your qualifications and determine if you qualify to be a substitute educator for a variety of roles this academic year. Substitute Educators are paid based on the position they are filling. There is no long-term commitment. Any and all prospective employees of the Watertown Public Schools must complete an indepth background check and satisfy all State pre-requesites before being employed by the Watertown Public Schools.
Literacy Volunteers of Greater Waterbury
A neighboring organization called the Literacy Volunteers of Greater Waterbury offer free English as a Second Language services to adults 18+ who live in the greater Waterbury area. This includes Watertown! If you, or someone you know are interested in taking part of their services or would like to volunteer, please click the links below!
Health and Safety
Board of Education Update
Monday, October 25, 2021 will the last Board of Education Meeting before elections take place on November 2. I would like to thank the following outgoing Board members for their dedication and commitment over the years to the Watertown Public Schools: Ms. Leslie Crotty, Ms. Janelle Wilk, Ms. Josephine Rosa, and Mr. Brian Flaherty. Thank You!
The regularly scheduled Board meeting will take place at 7:30PM in the WHS Lecture Hall. Click here for Agenda.
Events and News from Around the State and Community
Quote of the Week
"What the best and wisest parent wants for their own child, that must the community want for all of its children" ~ John Dewey