Superintendent's Quarter One Update &
Fall Festivities Edition
Sunday, October 31, 2021
Dear Watertown Public Schools Families and Faculty,
Our three little ones were very happy to see the sun shining through this morning! Whether your family is getting ready to go trick or treating this evening; or are staying in to spend time to relax; or perhaps have special traditions to celebrate El Dia De Los Muertos, October 31st is a festive time for children and families across communities to enjoy events of the fall season. This past week included activities at all grade levels PreK-WTA colored in bright swathes of orange!
Click here to see Fall/Halloween Pictures from around the district!
On a separate note, now that is the last day of the first two months of school, please see below for an update on the Watertown Public Schools and where we are headed in the coming months!
* Cover art: A new Be Kind mural is now installed in the WHS courtyard as part of a Senior Capstone project!
Superintendent's Quarter One Update
Part I: Operations and Logistics
Transportation
To date, the shortage of bus drivers across the State continues. Our partners First Student have been working around the clock to ensure that Watertown Public Schools students are able to get to an from school without disruption. To date, First Student/Group has been able to provide us this service with lots of work in the background. Thank you to Ms. Michelle Pennella for her constant communication and organization of logistics to ensure we are covered. Moreover, now that we are well into the year, arrival and dismissal for both bus and car are smoother and complete within acceptable timeframes. Thank you to all of our families and students for working through the bumps of the start of the year.
Substitute Educators and Personnel
Similar to transportation, across the State of CT there is a shortage of educational personnel in all roles. All school districts, including the Watertown Public Schools are working hard to fill open positions and come up with creative ideas to attract and recruit new personnel for these roles as the year continues. Although there is a shortage, we are committed to finding the right qualified people and so it is important to note that any and all prospective employees of the Watertown Public Schools must complete an in depth background check and satisfy all State prerequisites before being employed by the Watertown Public Schools.
Reopening Plan 2021 Draft 2: Mitigating Strategies
All documents related to Reopening Plan 2021 can be found by clicking here
Draft #3 to the Reopening Plan 2021 will be released in December as required for the 6 month update. As we had mentioned when the first plan was released, all mitigating strategies will continually be reviewed on a regular basis. Now that we are two months into the year and we are starting to see a drop in Covid positive cases, I do anticipate that updates to our guidelines will continue over the next month as we move towards the holidays. As always, if there are any adjustments, they will be communicated directly from the Superintendent's office.

Masking in School Buildings: At this time, all individuals who are in a school building are still required to wear a mask at all times. As we approach holiday season where student performances will take place, all audience members will be required to wear a mask for the entire time they are in the building. As performance dates are released, specific information regarding each event will be communicated to all attendees. We thank you for your continued cooperation in keeping us all safe.

Quarantine & Contact Tracing: At this time, the most notable mitigating strategies that are garnering frequent attention are "quarantine and contact tracing" requirements. I would like to thank all of our nurses and administrators for the detailed work and continued communication with families. As the guidelines around quarantine and isolation continue to evolve, any changes will be communicated through a direct message from the Superintendent's Office.

Cafeterias and Lunch Waves: At this time, we are getting ready to review our current set up in all of our cafeterias. It has been wonderful to have all of our students back to enjoying the social interactions the lunch period provides during the day. However, we are continuously weighing the pros and cons of all aspects of a student's day with the priority to keep them in school when possible. If there are any changes to our current cafeteria or lunch wave set up, it will be clearly communicated to all WPS families and faculty.

Executive Order 13 G and the collection of vaccine status of all employees - including medical/religious exemptions and weekly testing; was completed by the State required deadline of September 27, 2021. Since then, I would like to give a big shout out to our WPS employees and contracted service providers for being diligent in following the requirements of the Executive Order until further notice and for working with the district in partnership to keep us with the requirement.

Teacher Conferences: With parent teacher conferences just around the corner, we are happy to be providing both in-person and virtual one to one conferences to accommodate any parents who may benefit from the pros of either set up.

Field Trips: At this time, field trips are an option whereas last year they were not. Any field trips being planned for this academic year will require an in depth review of all mitigating requirements as stated by the field trip location. If a field trip location's requirements are acceptable and in line with keeping our WPS students safe, then the opportunity will be possible.
Key Central Office Roles
Hiring of a Business Manager: I am very happy to announce that Ms. Marie Kashuba's first day in district was this past Monday, October 25. The office of the Business Manager is a critical cabinet level position and Ms. Kashuba's initiative to begin learning about the Watertown Public Schools community is already apparent. She believes in the power of one to one communication and building relationships to understand the 'whole picture' - she is a tremendous asset to our district. Welcome Marie.
Reorganizing the Director of Curriculum to the Director of Operations: Ms. Lisa Fekete, transitioned from her role as Director of Curriculum and Instruction to the new role of Director of Operations this October. Ms. Fekete's long standing history in Watertown and her continued focus on systems level work are two key reasons why she is the perfect individual to take on the duties of the Director of Operations. She is the right person to work hand in hand with the office of the superintendent to collaboratively forward district work to the next level. At this time, the Director of Curriculum and Instruction will not be replaced.
Part II: Strategic Planning and Looking to the Future
Budget and Finance FY 22 and FY 23
Two main priorities this year is to provide as clear of a budget picture to all WPS community by way of (1) updates of the FY22 budget as it accomplishes the key priorities of this academic year, and (2) by providing a step by step schedule of budget planning as the FY23 budget is designed. Last year, Special Education funding was a very important focus point for the FY 22 budget. Knowing this, an early special education budget update was presented at a finance subcommittee meeting and then at a regular BOE meeting in early October. We will continue to have check points as we continue this year to keep the entire WPS community informed. Lastly, the FY23 budget process will begin after we return from Thanksgiving Break. WPS can anticipate a schedule of budget events then.
Strategic Plan 2022 and Strategic Plan 2025
As you know, our current strategic plan sunsets at the end of this academic year. A meeting for the original strategic plan committee to come together and debrief on the current plan will take place at the end of November. This debriefing meeting will offer an opportunity to reflect on what focus areas we will extend into the new Strategic Plan and what focus areas will be adjusted or eliminated. As I like to say, "a Strategic Plan isn't everything we do...but it is what we prioritize to set out to do". In January 2022, new members interested in joining the Strategic Plan 2025 committee will have an opportunity to take part in the work in various ways. Stakeholder voices are important to this process and so there will be varied opportunities for various stakeholders to take part. I am excited to begin looking at our existing vision, mission, and theory of action to honor the work of our district and to begin formulating a path for the future.
Existing 2022 Strategic Plan Vision: We believe every student deserves innovative and engaging learning experiences in every classroom, everyday.
New themes to anchor the 2021-2022 academic year as we move through a strategic plan transition:
Alignment | Innovation | Authenticity - Every Child, Every Classroom, Everyday
Professional Learning for all Stakeholders
An amazing truth about professional Learning is that if it is connected, focused, and part of a larger picture, it is the most powerful tool in evolving practice. This year, our faculty, staff and administrators are focused on utilizing PLC's (Professional Learning Communities) a built in structure and time to explore educational practices that will drive student outcomes. Each year, a district aims to build systems that will allow buildings to continue growing these three main areas of focus (not limited to):
Culture and Climate - Environments of Positive Teaching and Learning Experiences for both faculty and students

Curriculum and Content - Experiences that occur between, teacher, student, and curriculum/assessment that are current, engaging, aligned and authentic

Social Emotional Intelligence - Support and strategies for faculty and students that integrate emotional intelligence and the social aspects of learning and working in a global/local community
Exploring the themes Alignment | Innovation | Authenticity through professional learning to drive 'culture climate'; 'curriculum and content'; and 'social emotional intelligence', is a key goal for all of our school buildings this year. However, it is important to note that we are not yet Post-Covid and such, educators are currently experiencing a push and pull to ensure 'best practices vs. best mitigating strategies'. If you would like to hear more about how personal coherence can be achieved by giving oneself permission to celebrate small wins click here to watch a note from Dr. Villanueva to Watertown Public Schools faculty and staff about "trying to find coherence in quarter one". Click here to watch the video.
Board of Education Change Over
On November 2, 2021 local elections will determine four new Board of Education members. During the months of November and December, workshops on the topics below have been planned for regular BOE meetings. All members of the public are welcome to attend and here our special guest speakers provide the latest statutes, laws and information on these important processes that help our school system run smoothly:
November 8, 2021, 7:30PM: Special Education Law

November 22, 2021, 7:30PM: Board Governance and Public Schools (CABE)

December 13, 2021, 7:30PM: Freedom of Information and Public School Law
In service of the students, faculty and families of the Watertown-Oakville community, I thank you for taking the time to read this lengthy update. As always, there will be more to come....
Sincerely,
Dr. V
Happenings and Useful Information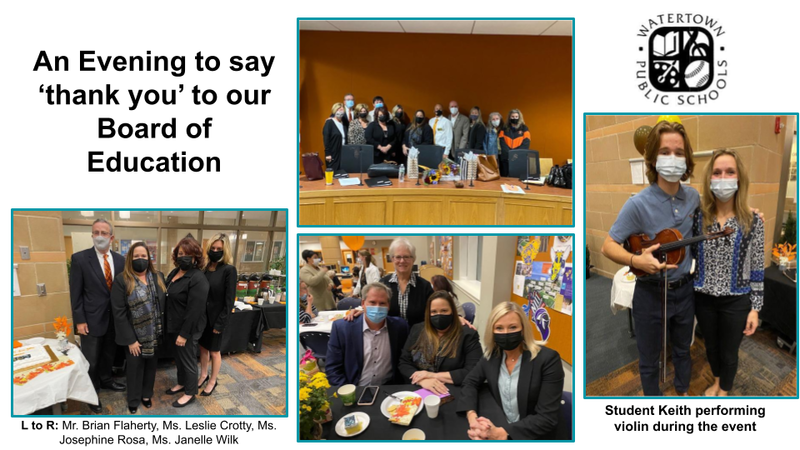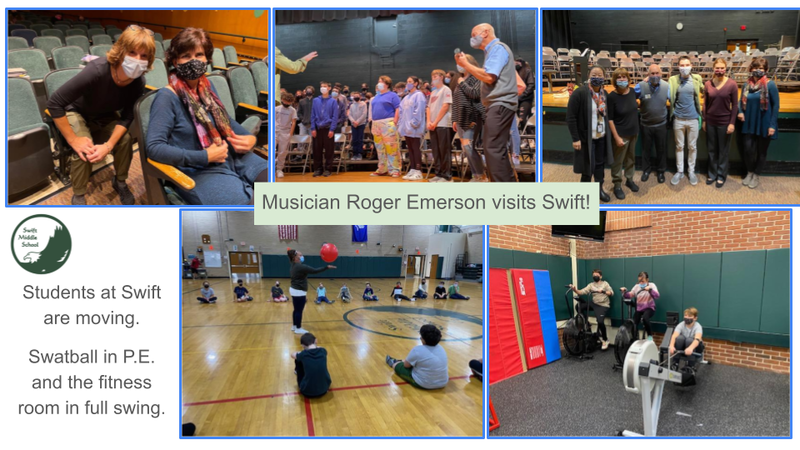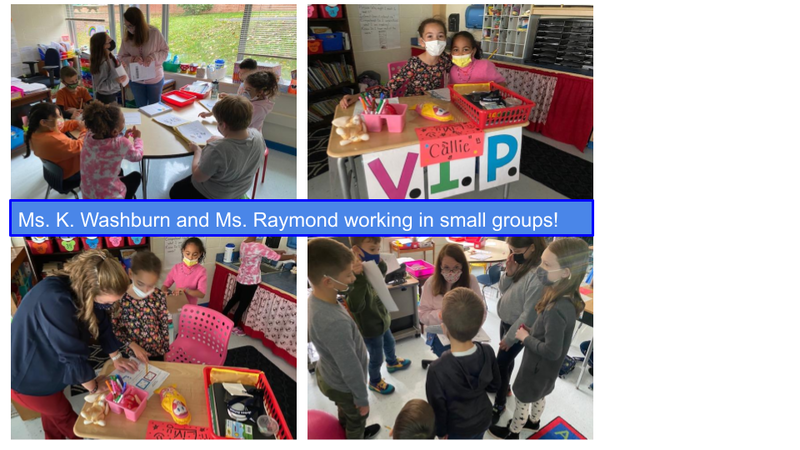 Dates to Remember
November 2 - No School, Election Day Professional Learning for Teachers
November 6 - WHS Homecoming
November 11 - No School, Veterans Day
November 17, 18, 22 - Early Dismissal Day for Parent Teacher Conferences
November 24 - Early Dismissal Day
November 25 & 26 - Thanksgiving break for all employees and students
Hispanic Heritage Month
Join the Watertown Public Schools to celebrate and learn about National Hispanic Heritage Month! Although it formally runs from September 15- October 15, we have many opportunities in the WPS to honor the Hispanic Heritage. This is a perfect time to explore the multitude of resources provided to us by the CT State Department of Education to highlight the works of inspirational and favorite Latinx people in both English and Espanol!
Health and Safety
DISTRICT: As we did last year, the Daily Covid 19 Tracker will be updated on the main district website. Click here.

LOCAL: Our local Torrington Area Health Department continues to provide weekly reports on: Covid-19 positivity and vaccination rates within the torrington area health district (TAHD) jurisdiction Click here for all weekly updates
Events and News from Around the State and Community
Quote for October 31
"The life of the dead is placed in the memory of the living." -- Marcus Tullius Cicero