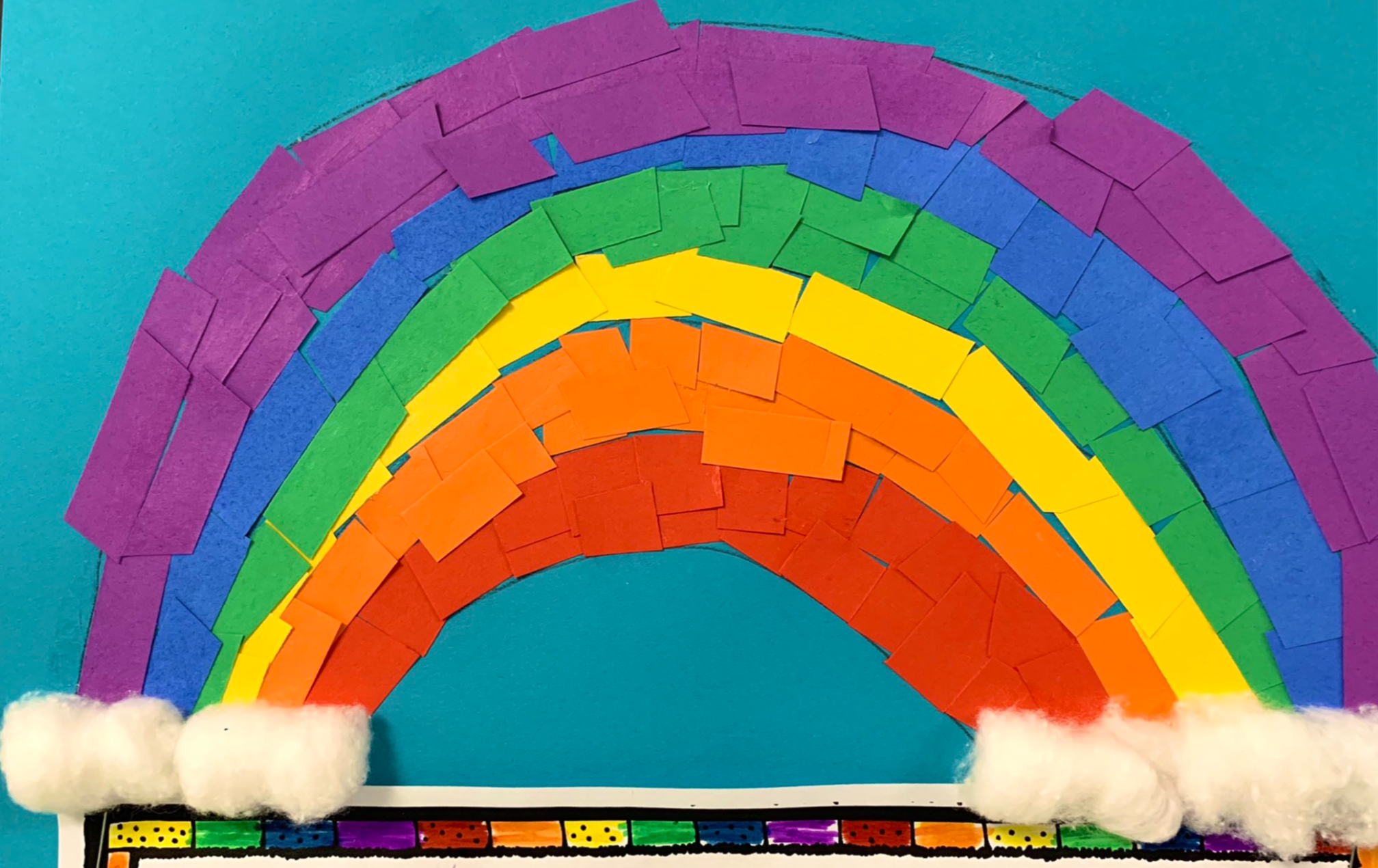 NURSING STAFF
860-845-2776 Ext. 1401
Bianca Perez, Nurse
perezbi@watertownps.org
Carrie Petrucci, Nurse
petruccica@watertownps.org
READING SERVICES
Sharon Heady-Labansky, Literacy Coach, Ext. 4535,
heady-labanskysh@watertownps.org
SHANNON MCDONNELL, READING TEACHER AND K-12 READING AND L.A. COORDINATOR
Parents play an important role in their child's education! You can do many things to help support your child. In addition to any suggestions your child's teacher may have, below are just a few additional ideas to help your child.
Stay involved in what your child is learning about in school so that you can support your child at home.

Schedule at least 20 minutes of special time everyday to read to and/or with your child (30 minutes is even better!). After each story is read, talk with your child about the book. Engage in conversation about the text. Was there an interesting or surprising part?

Plan to go to the public library or the local bookstore once each week and read new books together.

Engage in rich and meaningful conversation with your child. Take every opportunity you can to help increase your child's vocabulary. You can do this by pointing to things and asking your child to tell you what they are, or you can stop and explain the meaning of unknown words in books. The more you talk to your child, the faster their vocabulary will grow.

Make learning fun! Your child is working hard all day in school. When they come home from school, make any learning activity you choose to do fun.
Remember: Reading should be enjoyable for all children. The text should never be difficult. If your child has to struggle with more than a few words, that book may be too difficult. You should read the difficult books to your child and choose books at his/her level for your child to read independently.
A school and family partnership is essential for your child's success in school. We are all here to work with you. Together we will ensure that each and every child succeeds!
Feel free to contact me with any questions.
Thanks for visiting!
Shannon McDonnell
mcdonnellsh@watertownps.org
860-945-2776
STACY CRONIN, READING TEACHER
Does Your Child Understand?
Sometimes, children read aloud smoothly and with expression, but still don't know what they have read. Whether they are reading silently, or out loud, we can check their understanding in three ways:
by discussing the text with them

by asking questions about the text

by having them retell
Simply talking about the text during or after reading will tell you a lot. Discussing the story, poem, or informational text also helps to improve comprehension-that is why adults often attend book clubs. Beyond discussion, children at school are asked to retell. In a story retelling, children are encouraged to use both the pictures and the print. Children are expected to...
share the title and author

describe the setting-where and when

begin with an introduction

introduce the main characters

describe the problem or main goal

outline the main events and put them in the right order

share how the problem was solved and how the story ends
They are also encouraged to use expressive voices and to make personal comments about or connections to the text. Sometimes, children like to retell a story through drawing.
At home, most retellings can come up informally through discussion. Keep the retelling informal, interesting, and, above all, enjoyable!
Thanks for visiting!
Stacy Cronin
Reading Teacher, JTPS
croninst@watertownps.org
SPEECH-LANGUAGE
John Trumbull Primary School Speech-language pathologists:
Samantha Ruscillo, Speech-language Pathologist
Donna Gagnon, Speech-language Pathologist
OCCUPATIONAL THERAPY
Janae Peluso, Occupational Therapy
E. DeAngelis, Occupational Therapy
PHYSICAL THERAPY

A. Blais, Physical Therapy
R. Azzara, ELL Teacher
Amanda Schmaling
Green Pod
Ext. 5154
schmalingam@watertownps.org
Carolina Rinaldi
Yellow Pod
Ext. 4512
rinaldica@watertownps.org
WHAT WE DO…
Work with children individually and in groups to teach social-emotional and behavioral skills.

Collaborate and consult with teachers, families, and administrators to develop effective strategies related to learning and behavior.

Conduct evaluations as part of the Special Education Process

Focus on the whole child by examining academic skills, social-emotional development and learning environments to support individual student success.

Promote positive behavior and school climate through a school-wide Positive Behavior Intervention and Support (PBIS) program.

Provide direct behavioral interventions to students in need.
We believe every child can and will learn.
-----------------------------------
Tip of the Month...
Fostering Independence:
What Parents Can Do
Fostering independence in children is important because it enables the child to develop the skills and confidence necessary for decision making. Independence may also promote social development, allowing children to create appropriate relationships with adults and other children. Independent children exude enthusiasm and optimism. They can set goals and work to achieve those goals. They learn the cause and effect of their behavior, such as studying in order to pass a test. They also learn that in order to succeed at a new activity, they will need to practice it.
Of course, depending on others is normal at some developmental stages. For example, young children need their parents to provide them with basic needs- food, clothing, and transportation. But dependency becomes a concern when the child begins to rely on others to make decisions, complete personal responsibilities, or for self-help skills. A child's development of self-reliance can be nurtured by parents avoiding doing for the child what the child is capable of doing for himself/herself. When the child sets goals and strives to reach these goals, his/her confidence and self-esteem is supported.
Strategies to Encourage Independence:
Provide for age-appropriate supervision of a child's play.

Allow your child to make his/her own choices during play. (eg. drawing a red sky and blue grass is OK J )

Encourage independence in activities.

The child's attempts to get others to do tasks for which he/she is responsible should be ignored, while praise and encouragement should be given promptly for any attempt made to complete tasks independently.

Honor your child's decisions when possible.

Give your child freedom to choose between two acceptable choices, since fear of criticism or failure is removed when both choices are acceptable. Gradually extend the choices as your child becomes more confident.

Encourage self-reliance

Support the child's completion of a responsibility, such as cleaning the room and making the bed.

The child should be praised for the process of completing the task rather than solely for the final result.

Foster social development by allowing the child to choose friends and activities.

Assist the child in developing problem-solving skills, such as finding solutions in arguments or difficulties.

Interceding every time your child has a problem will not help him/her learn to resolve conflict. Instead, allow your child to confront all reasonable conflict using his/her own growing resources.

Expose the child to new situations with enough support to promote success.

Success will encourage independence while failure will encourage dependence.

Expect the child to do well and make good choices.

Help the child set achievable goals and work toward achieving those goals

Teach your child that mistakes are opportunities to learn

Respect the uniqueness of each child!

Assure your child of your love.
Adapted from: National Association of School Psychologists Handout "Fostering Independence: Tips for Parents" by Judith, Kennedy EdS.
MATH COACH
Heather Malash
Ent. 4518
malashme@watertownps.org