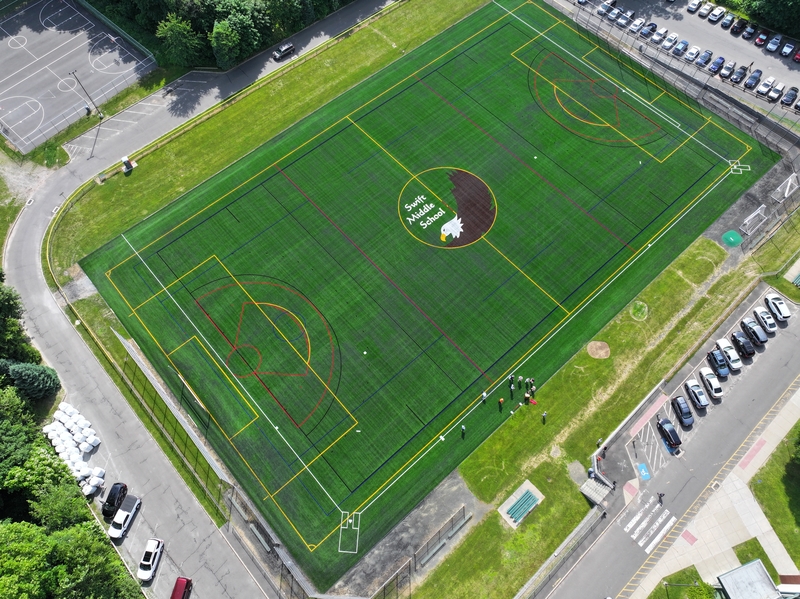 Watertown, CT - June 14, 2023 - On Wednesday, June 14, the Watertown Board of Education and Watertown Town Council officially cut the ribbon to open the newly installed athletic turf at Gordon C. Swift Middle School.
Back on Monday, April 24, 2023 Atlantic Sports Group broke ground to replace the existing turf at Swift Middle School.
We are so thankful that the Town of Watertown passed the requested capital improvement projects at referendum last November. Facilities and grounds are an integral part of our schools' and community experience here in Watertown. The safety of our students, faculty, families, and community is always top priority for our district and this new turf allows us to confidently put athletes and players on the field to engage in a multitude of sports.
To learn more about the process, timeline and all of the Capital Improvement Projects for the Watertown Public Schools, please visit our website by clicking here.