Join us for our K-12 Art Show: Thursday, May 12th 5:30 - 7:00pm at the High School!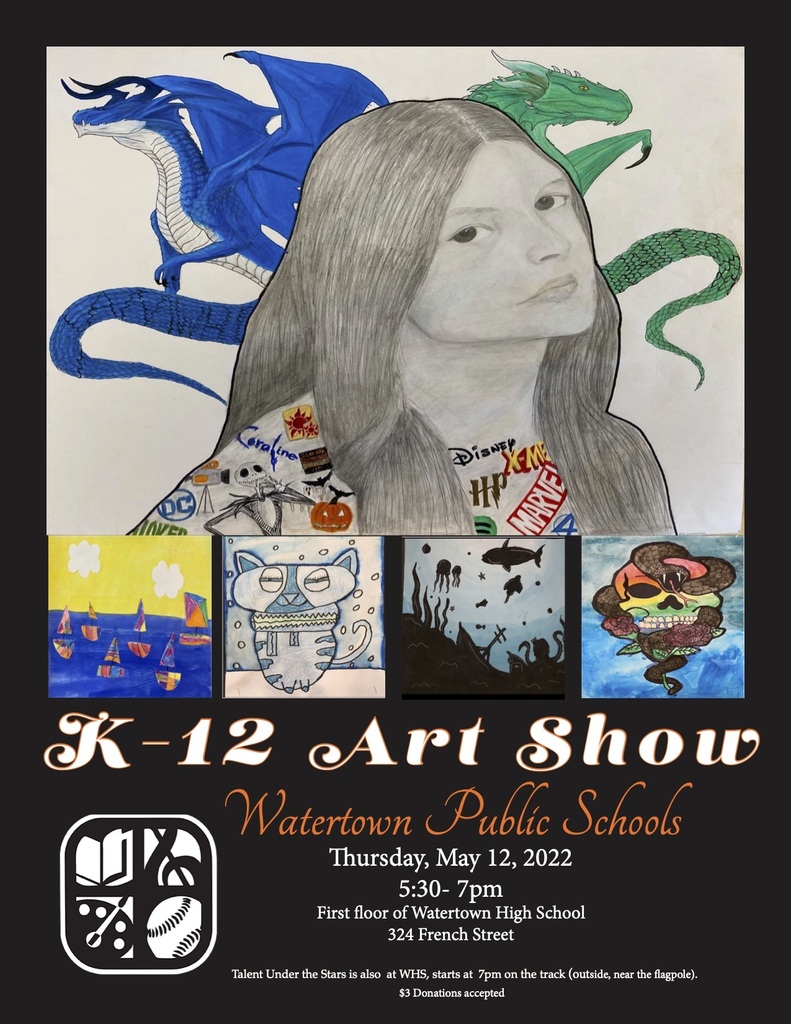 Winter sports registration is now open. Requirements include:
1. Sign up on familyid
2. Updated physical on file
3. See the nurse to be cleared

— WatertownHSAthletics (@WTNAthletics) November 8, 2021




All great leaders are optimists. To inspire requires an undying belief that the future is bright.

— Simon Sinek (@simonsinek) October 27, 2021

10/26/2021 Dear Watertown Faculty and Families, Based on the anticipated weather forecast, all 'outdoor' after school activities beginning after 6pm today are canceled. All WPS athletic practices; Pop Warner; and Parks and Recreation activities taking place indoors will continue as scheduled. The amount of rainfall may cause flash flood zones and the greatest potential for damaging winds may occur during the 8-11 pm period this evening. We encourage all WPS families to stay in or take care if they need to be on the road tonight. Thank you, Dr. V







Good afternoon JTPS Families! Busses are taking extra precautions today and may drop off students 15 to 20 minutes later than normal. All busses have left school as of 3:45pm. Thank you.

Hello Families!!!! A message from JTPS. Day one- check!!!!! Thank you so much for your patience today with our dismissal. We realized that there are some immediate things that we could do to make dismissal more efficient, so we will be better tomorrow! You can help us by having your IDs ready and a pen ready to sign out; pulling all the way up to the front and having your number visible but not laying on the dashboard. If you could tape it up so we can see it that would be most helpful! For our families of students who ride the bus I wanted to let you know that our buses were not on time dismissing today. As the week goes on buses will be better as well! We appreciate your patience! Can't wait to see all our beautiful students with that twinkle in their eyes tomorrow!!!!

Join me tonight on Twitter (@JTPSMeka) for a live bedtime story at 7PM!!! Can't wait to see you!!!!