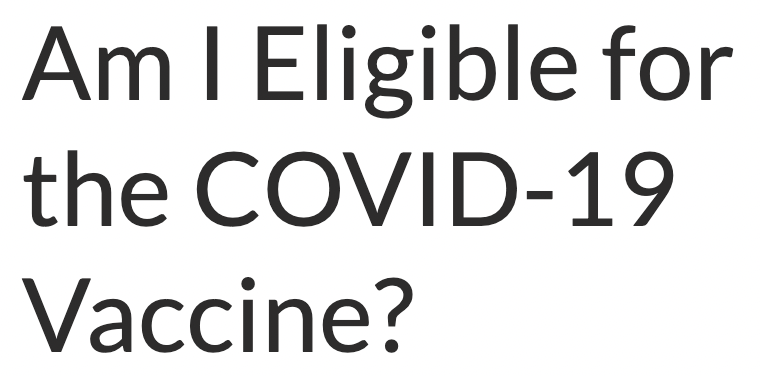 16 Years + Vaccine Eligibility
Webmaster
Wednesday, March 31, 2021
16 years + Students Eligible for COVID Vaccine
Dear Watertown Students and Families, Wednesday March 31, 2021
Starting tomorrow, Thursday, April 1, 2021, all students ages 16 years or older will be eligible to receive the Pfizer COVID 19 Vaccination. And any students 18 years of age or older have the option of receiving the Pfizer or Moderna Vaccine. This is a decision for students and families to discuss together before moving forward.
At this time, there are two options for students ages 16 years or older to sign up for a vaccine:
Sign up on the State website and register for a vaccine beginning April 1, 2021. Go to the following website and register: https://portal.ct.gov/vaccine-portal/COVID-19-Vaccination-Phases. Upon registering, you will receive options on how to sign up for a vaccine through local providers in your neighborhood beginning April 1.

In early May, the Watertown Public Schools will be working with our local health authority to organize a high school vaccine clinic. The details will be shared as we get closer to May.
If you have any questions or would like more information about the COVID 19 Vaccine please visit: https://portal.ct.gov/vaccine-portal/
Thank you and be well,
Dr. V