TWO JUDSON ELEMENTARY STUDENTS WIN NATIONAL INVENTION CONVENTION AWARDS: Hanalei Cocchiola & Lily Roberts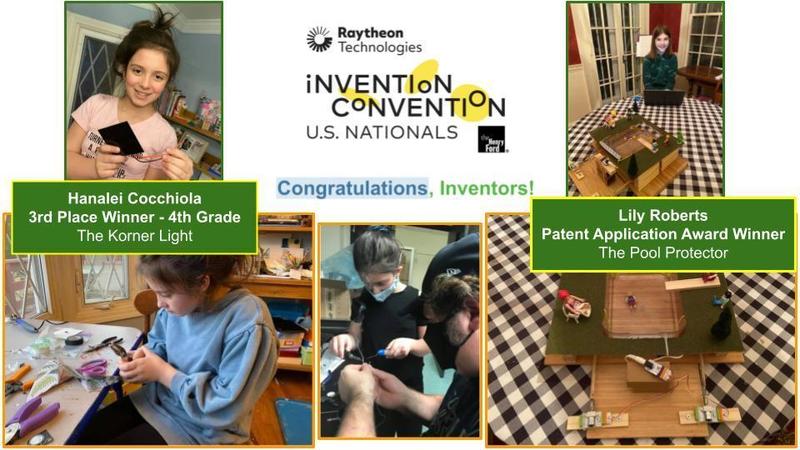 Invention Convention Worldwideteaches students problem-identification, problem-solving, entrepreneurship and creativity skills and builds confidence in invention, innovation and entrepreneurship.
This year there were 6,000 total Invention Convention participants and of those, 64 students made Nationals. Of the 64 national level participants, only 15 students won awards….and 2 of those national level winners
were from Judson Elementary!
Congratulations to Hanalei Cocchiola who won 3rd place and Lily Roberts who won a Patent Application Award! We are so proud of them!
To view Hanalei's KornerLight Invention:https://youtu.be/QuBMHQOwJ6g
To view Lily's Pool Protector Invention: https://youtu.be/hEaIXgHHYsk
Invention Convention Worldwide teaches students how they can solve problems through hands-on, real-world, project-based learning. The K-12 invention education program convenes a global community of educators, business leaders, parents and students through competitions, events and a flexible, project-based curriculum aligned to educational standards. To see the Raytheon Technologies Invention Convention U.S. National 2021 Award Winners, including student inventions from around the world, watch here: https://youtu.be/BE8WANcArEU.