Summer Stressbuster Series
Wellness Wednesdays
New Workshop Added
Friday, July 9, 2021

Dear Watertown Faculty, Families, and Students,
WPS is so happy to offer a 'fun' variety of health and wellness workshops to the Watertown Community and Faculty during the months of July and August! The WPS has partnered with two organizations so far:
The Angel Cooperative a small business in CT dedicated to being Purveyors of Positivity who will provide four sessions of calming and relaxation activities AND

Community Mental Health Affiliates (CMHA) who will provide two sessions on Compassion Fatigue, a workshop dedicated to self-care strategies!
All sessions are completely optional and free of charge and all members (18years +) of the WPS community (parents, faculty, staff) are welcome to take advantage of these special workshops!
The first set of 'Wednesday Wellness Workshops' will take place on July 14 and July 21. Please see the chart below for a full description of each session and RSVP as soon as possible before spots fill up! You will receive a follow up email to confirm your spot.
If you would like to participate in one of the sessions below please RSVP by clicking the links.
You will receive another email to confirm your participation.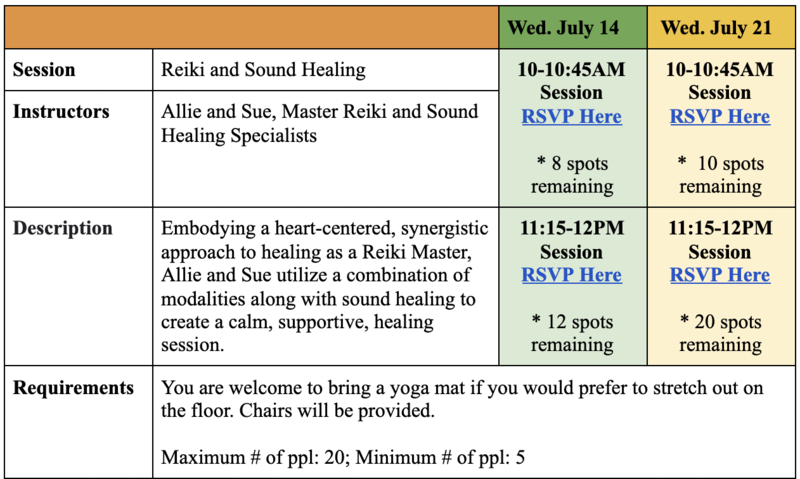 Sincerely,
Dr. V
Happenings and Useful Information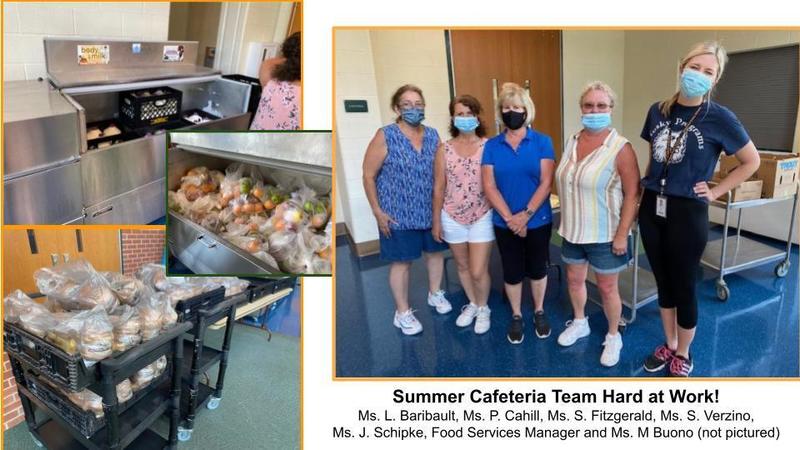 Food Service
Our first round of summer meals was a big success! Thank you to our amazing summer cafeteria team for providing our Watertown families with the food we need. This is a reminder that summer meals will be available for all students 18 years of age and under on Wednesday.
Meal pickup is held in the Swift Middle School Bus Loop on Wednesdays from 10:00AM-11:30AM
Pickup will include 7 days worth of breakfasts and lunches
If you have any questions or concerns, please contact the Food Service Director at Schipkejo@watertownps.org
Board of Education Update
Frequently asked questions on ARP ESSER and Curriculum can now be found on our main website. Click here.
Quote of the Week
"Take time to cleanse, to heal, to renew, to grow, to become"