Friday May 14, 2021

Dear Watertown Faculty and Families,
This past week, as we've recently begun to allow some visitors back into our school buildings, it has been energizing to see book fairs, kindergarten orientation, and step up orientations for incoming WHS students take place across our buildings. While still following mitigating procedures, sharing the exciting work that is taking place in our buildings with new and familiar faces has been a real treat. Enjoy the sun everyone!
Sincerely,
Dr. V
Happenings and Useful Information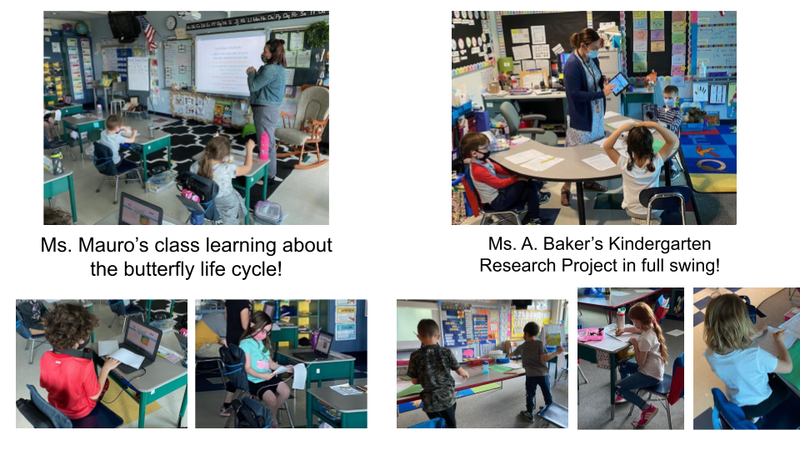 On Monday, May 10th, the Watertown Board of Education recognized several WPS students for their exemplary achievement with the following awards:
Connecticut Association of Boards of Education (CABE) Student Leadership 2021 Award
Isabella Lombardo, Swift

Brayden Gambee, Swift
Fiora Lena, WHS

Ashley Czujak, WHS
National Music Awards
Wyatt Brandt, Cello, Northern Regional Middle School Festival
Noah Ryan, Bass Clarinet, Northern Regional High School Festival
Northern Region High School Music Festival and All-State Music Festival
Ruth Fomo, Soprano

Jordan Elliott, Tenor

Clara Pizzolorusso, Soprano

Jesse Kaye, Bb Clarinet
Budget Referendum
On Tuesday, May 18, the town of Watertown Referendum will take place from 6AM-8PM at the following locations: Polk, Judson, Swift, and WHS.
End of Year Ceremonies
The coordination and planning of graduation ceremonies is underway. Principals are working collaboratively to design each momentous occasion within the guidelines provided by the CSDE/DPH/CDC. Detailed information about these events will be shared directly by building principals. We look forward to celebrating the accomplishments of all of our Swift and WHS graduates next month.
Athletics Department News from Mr. Catuccio
Spring regular seasons are winding down and all teams are competing at high levels. We are looking forward to the league and state tournaments right around the corner and are gearing up to make some noise!
WHS fall sports registration is now open, please visit the WHS Athletic webpage to register using FamilyID. As a reminder, all athletes are required to have an updated physical on file in order to participate. Please check with the school nurse if unsure about most recent physical.
Sports Physicals
The district is hosting a Free Sports Physicals clinic that will be held Saturday May 22nd at Watertown High School from 8AM-11AM. This is available for any 5th through 11th grade student planning on playing sports next year. Please pick up the form in the Nurse's office. All forms must be returned to the Nurse no later than May 14th. Space is limited to 32 students. No walk-ins will be allowed. Please see the Nurse with any questions.
Covid Clinic for 12-15 year olds
On Saturday, May 15 from 8-12PM a closed vaccine clinic will be held for 60 families with students 12-15 years old who signed up this week. All 12-15 year old students must be accompanied by an adult. A huge shout out to the town of Watertown and Fire Department for volunteering their services each week!
Immunization Exemptions: House Bill 2423, An Act Concerning Immunizations
On April 28, 2021, Bill 2423 was passed and eradicates the religious exemption for immunizations for students in K-12 who did not have a religious exemption on file before April 28th, 2021. At this time, school districts, Watertown included are awaiting further guidance and/or potential modifications from the State Department of Education. As more information become available, it will be shared.
Eid-Al
Yesterday was the Muslim holiday of Eid al-Fitr. At the end of Ramadan, a holy month of fasting from dawn to sunset, the Muslim community across the globe celebrates Eid al-Fitr which means 'festival of breaking the fast'. We wish our Muslim friends and colleagues a great holiday. Eid Mubarak."
Quote of the Week
"Patience is the calm acceptance that things can happen in a different order than the one you had in mind" ~ David G. Allen