Saturday, February 26, 2022
Dear Watertown Public Schools Faculty and Families,
I hope you are enjoying your weekend so far. This message has two important updates:
1a. Optional Masking Begins March 1 in all School Buildings and Offices
On March 1, 2022 masks will no longer be required at school and will be completely optional. Wearing a mask is now a choice for students and families to make.
All WPS schools make sure to work together with families so that every student has what they need at school. WPS is respectful of family differences and we also respect everyone's individual choice around wearing or not wearing a mask. We will be working to maintain a seamless and regular day on March 1st and will continue all of our other current mitigating strategies.
Working together to make everyone in our schools feel comfortable with their personal choice is an important part of making this transition successful and seamless as possible.
1b. Optional Masks on Buses and Early Childcare Programs
Effective February 25, 2022, the CDC will no longer be requiring the wearing of masks on buses or vans operated by public or private school systems, including early care and education/child care programs. School districts can now make local decisions regarding masking requirements on school transportation. Please see the Department of Public Health press release linked below for more information.
https://portal.ct.gov/DPH/Press-Room/Press-Releases---2022/Feb-25-Guidelines
2. Sneak Peeks at Student Designs for the WHS Mascot
This week, the WPS community got a 'sneak peek' via social media at some of the creative student designs for a new WHS mascot graphic. I'd like to give a big shout out to our very innovative and artistic WHS students and alumni! Students submitting designs will continue to work on their draft designs until the second week of March.
Once all student designs are submitted, WHS will then host a feedback and comment period where all student/alumni submissions will be displayed in the building for students to provide suggestions and add ideas to each draft. The design process is one that is iterative in nature and all of our student designers will consider the feedback. Student designers may decide to tweak their original designs up until after April break.
After returning from April break, a final vote will take place and the results shared soon after. We appreciate the positive and supportive comments we have received about the student designs from members of the community and look forward to sharing ALL of the student designs very soon!
Sincerely,
Dr. V
Useful Information and Happenings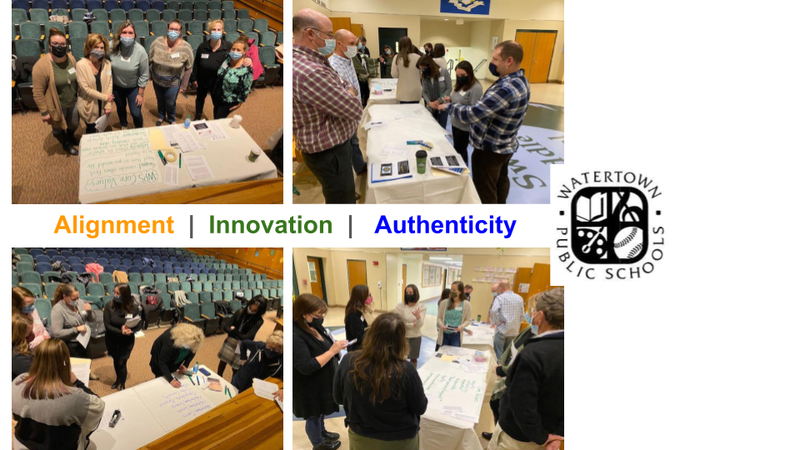 Important Dates
February 28 - Mar. 4 The start of 'Read Across America' week
March 1, 7 PM - Judson & Polk Elementary Schools Location: Judson Library or virtually at: meet.google.com/yqn-qojz-cgv
March 9 NGSS Testing for 11th Graders, WHS
March 15 & 17 Early Dismissal for Conferences
March 17 St. Patrick's Day
March 18-20 WHS presents 'Mamma Mia the Musical'
March 23 SAT Day at WHS
March 24-26 WHS presents 'Mamma Mia the Musical'
March 28 Strategic Planning 2026 - Focus Groups, 5-6:45PM
Events Around the Community
Quote of the Week
"On Iterative Design: You may only make it once, but you can make it better as many times as you need" ~ Enginess Design