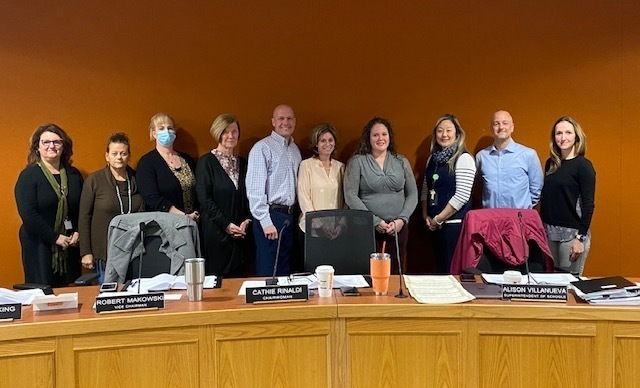 Watertown Public Schools Board of Education Welcomes Ms. Cathie Hillian to Fill Vacant Seat
On Monday, March 14, 2022, the Watertown Board of Education nominated and approved Ms. Cathie Hillian as Board of Education member, to fill the vacant position left by Ms. Cindy Eastman. Ms. Hillian was joined by her family and was sworn into the seat by the Town Clerk.
Watertown Charter Code Section 206:
Vacancies: "A vacancy in the Board of Education shall be filled by appointment of the remaining members of such Board for the unexpired term or until the next biennial election, whichever is sooner. If there is a biennial election before the expiration of the term of office of any person appointed to an elective office under the provisions of this section, such office shall be filled by the election of a person to fill that office for the unexpired portion of the term.