Friday, May 20, 2022
Good Morning Watertown Public Schools Faculty and Families,

Welcome to our Interim Director of Special Education
Beginning next week, JeanAnn Paddyfote, Ph.D. will step into the Interim Director of Special Education role for the Watertown Public Schools. Dr. Paddyfote is a retired, long time educator and leader who started her career as a classroom teacher and then a special education educator. She's also been a Director of Special Education and Assistant Superintendent of Special Education. During her 35+ year career, she was also Superintendent for many years. In her retirement and most recently, she has helped many districts out as interim Superintendent across Connecticut. And in all that she has done as an interim, she continues to humbly serve each district like she will be there for years to come and I know she will treat Watertown just the same.

Around the Nation
In the past week, our nation endured the tragic Buffalo shooting which we now know may have been a targeted hate crime. And in our region, a young high school student's life was taken after a volatile confrontation. These incidencies bring to light just how different both outcomes could have been if every human life was recognized with worth and value.

The Watertown Public Schools is an inclusive community striving to do better everyday. We recognize every human being with worth and dignity. We staunchly believe that all students deserve to have a sense of belonging and feel accepted in their school community, regardless of race, religion, color, national origin, ancestry, alienage, sex, sexual orientation, marital status, age, disability, pregnancy, gender identity or expression, veteran status, or any other characteristic protected by law. In short, hate is intolerable.

In these unfortunate times, we must all look for rays of light and hope. One of those rays of light is our continued work in designing our district's strategic plan. In the next couple of weeks, I am eager to share the core values and focus areas our Watertown community stakeholders have prioritized as most important. These core values will represent what we stand for and are unwilling to compromise.

Heat Advisory
Over the weekend, the heat index is supposed to drastically increase. With anticipated temperatures above 100 degrees, please prepare to remain inside air conditioned areas, dress appropriately, and drink lots of water. The district will monitor the weather as we move into next week for a safe return to school.

Have a great weekend everyone - and a wonderful Prom WHS!


Dr. V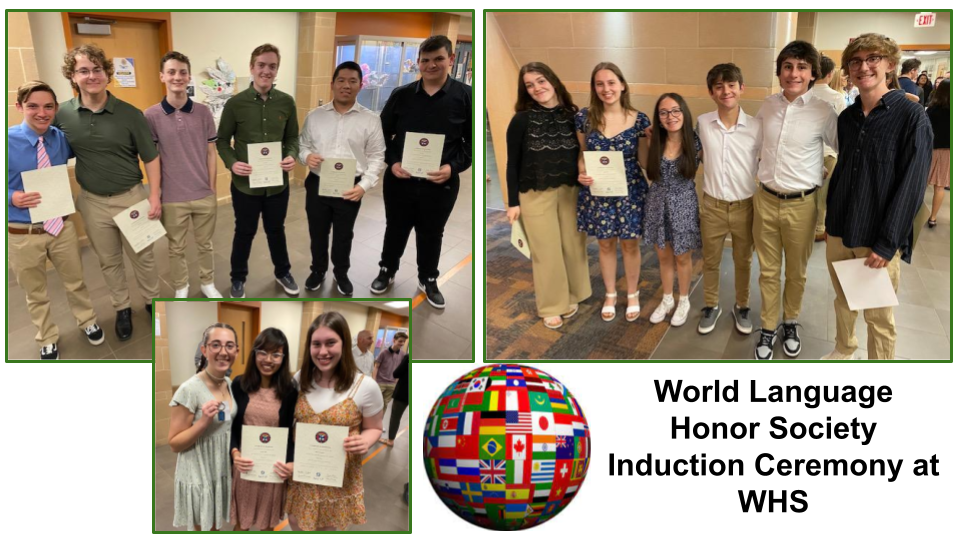 Important Dates
May 23
Curriculum and Instruction Sub-Committee, 5:45PM WHS Lecture Hall
Regular BOE Meeting, 7PM
Watertown Town Council Meeting, 7PM, Town Hall Chambers (Discussion regarding referendum)
Click here for a list of all class of 2022 senior events
May 24
Judson & Polk, 5th Grade Chorus and Instrumental Music Concert at WHS
Adult Education Manufacturing Program Graduation, 5:30PM
May 30 Memorial Day Parade
May 31 Grade 8 Dinner Dance
June 1 Full school Quassy trip
June 2 Parent Orientation for incoming Grade 6 students
June 7 Watertown Transition Academy (WTA) Graduation, 10AM
June 9 Grade 5 students visit Swift
June 13 Swift Graduation, 10:30AM | WHS Graduation 6:30PM
June 14 Last Day of School!
Quote of the Week
"Diversity is being invited to the party. Inclusion is being asked to dance. Belonging is dancing like nobody's watching".