MARY JANE MILLER MEMORIAL
Madame Miller
Former French teacher and former World Languages Department Coordinator.
Nov. 19th, 1944--April 17th, 2013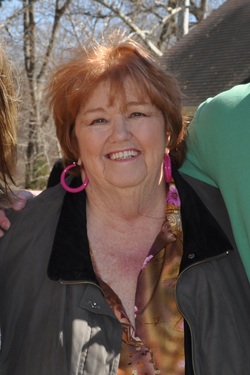 During April vacation (2013) the faculty lost a very important and dear colleague. Mary Jane Miller was a superb teacher. She instilled passion and interest about language, culture and traveling in students through her teaching and by leading yearly trips to Europe. She was true mentor to the World Language Department, and sponsored clubs and organizations like the World Language Honor Society and French Club. Her involvement and leadership in the Delta Kappa Gamma Society of women educators further demonstrates her commitment to excellence in education. Finally, Mary Jane was a friend who encouraged and supported all those around her.
After she passed, the students, parents and teachers that have learned from and been loved by this wonderful woman sought an opportunity to memorialize her life. On May 28th the Board of Education approved a proposal to name the World Language Wing at Watertown High School in memory of Mary Jane Miller. There will be a plaque with the details of her life's passions of teaching and traveling. Along with the plaque, her name will be placed on the wall in the hallway leading to the World Language classrooms.
We have begun our fundraising efforts and are asking for members of the Watertown School District to help us in our endeavors. We understand what lengths teachers will go to help their students be successful; Mary Jane's passion and commitment to education in Watertown are worth honoring. Contributions as an individual, department, group, school, etc. will help support this opportunity to honor such an influential woman. Checks can be made out to Watertown High School (Mary Jane Miller Memorial Fund) and be delivered to the Watertown High School main office or mailed to:
Watertown High School
c/o World Language Department
324 French Street
Watertown, CT 06795.
Please do not hesitate to contact any of us with any questions. Thank you in advance for your generosity.
Sincerely,
The WHS World Language Department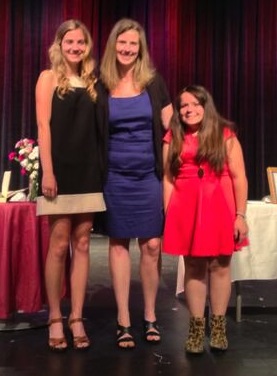 Zoe Kelly and Amanda Knipple
Awarded MJM Scholarship for 2013 by Michelle Rindfleisch, daughter of Mary Jane Miller
World Language Honor Society Induction Ceremony
Mary Jane's children established the Mary Jane Miller Scholarship to honor their mother. This scholarship will go to a high school senior that plans to pursue World Languages in college. It was their mother's quest to enrich her student's lives by showing them the beauty and history of Europe. It is through this scholarship that her passion and love of travel will live on in her deserving students for years to come.