On Thursday, April 28, 2022 select WHS students were inducted into the National Honor Society in an evening ceremony at Watertown High School.
the four pillars of NHS:
Scholarship At a minimum, students must have a high standard of excellence. With an expected and very high GPA(Each school chapter is allowed to require a higher cumulative GPA.)

Service Students take initiative and want to contribute to their school and community.

Uphold scholarship and maintain a loyal school attitude

Volunteer dependable and well organized assistance enthusiastically

Work well with others

Take on difficult responsibilities willingly.

Show courtesy by assisting others

Leadership Student leaders know how to work with and for others! NHS leaders are those who are resourceful, good problem solvers, and idea contributors.

Inspire positive behavior in others

Exemplifies positive attitude

Be thoroughly dependable in accepting responsibility

Demonstrate academic initiative

Character And NHS Students hold themselves to high standards of honesty and reliability; shows courtesy, concern, and respect for others;

Exemplifies desirable qualities of behavior consistently

Take criticism willingly and well

Follow rules inside and outside of classroom

Not plagiarize or subscribe to any form of cheating

Comply with school and teacher requirements
Congratulations to all of our 2022 NHS students!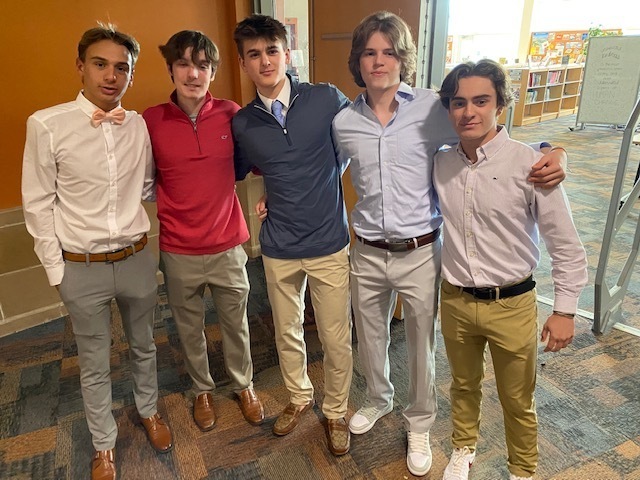 1 Barbieri, Jake David
2 Benga, Casey
3 Calabrese, Gianna Nicole
4 Conard, Emma Henrietta
5 Creter, Mattingly Michael
6 Dandonoli, Adriana Marie
7 D'Elia, Ashley Ann
8 Deros, Karina Phaedra
9 Dishnica, Eva
10 Falotico, Samuel
11 Gallagher, Abby Grace
12 Geiger, Kira Ashley
13 Geise, Jack Thomas
14 Gelinas, Avery Grace
15 Giusto, Dylan Christopher
16 Guerrera, Adriana Luisa
17 Helayel, Samuel Joseph
18 Kiernan, Emily Morgan
19 LaBella, Kami Elise
20 LaMadeleine, Nathan James
21 Leach, Colin Benjamin
22 Lemay, Christina Marie
23 Manalo, Charlotte Kyla
24 Marku, Amarta Oona
25 Martinelli, Melanie Taylor
26 Metcalfe, Ian Kennedy
27 Modarski, Megan Elizabeth
28 Nugai, Emma Grace
29 Payne, Dylan Scott
30 Perugini, Daniela Lucia
31 Perugini, Daniella Marie
32 Pham, Jasmine Thu
33 Philippi, Alexa Myah
34 Pienczykowski, Erin Elizabeth
35 Pinkerton, Grace Lenora
36 Polletta, Zachary David
37 Qurbani, Behzad
38 Rakipi, Arlida
39 Rinaldi, Giacomo Davide
40 Santopietro, Ryan John
41 Smutney, Mason Curtis
42 Spaho, Eri
43 Takemori, Eduardo
44 Trudeau, Brielle Erin
45 Vasquez, Ian
46 Venuk, Ava Marie
47 Welcome, Alexandra Zoila
48 Willoughby, Carter Graham
49 Zaccagnini, Kyle Joseph